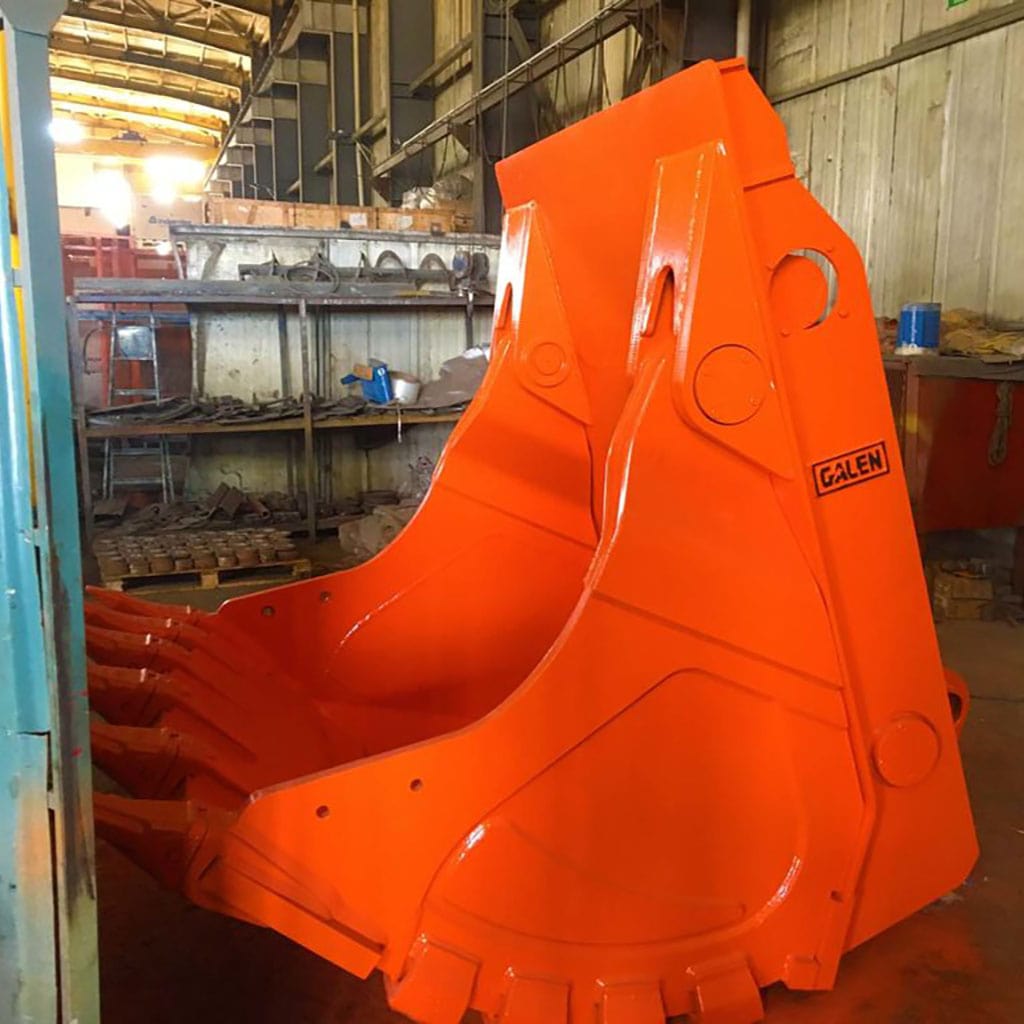 Heavy Duty Shovel Bucket
Hydraulic Face Shovel Buckets
Mining Excavator With Shovel Bucket
Mining Face Shovel Excavator Bucket
Hydraulic Face Shovel Buckets
Shovel bucket widely used for extraction and loading of raw materials in quarries and open pit mines for machines from 80 to 500 tons. The Shovel Bucket profile is optimized to achieve the best possible filling factor and shorter material loading and unloading time to ensure the customer operator moves more tone per hour at the lowest cost.
A power shovel bucket (also known as electric rope shovel or electric mining shovel) is usually powered by electricity and digging fragmented rocks for mineral extraction. A shovel bucket receives a powerful blow while digging, swinging and crashing in repeated loops.
The cutting edge of the shovel bucket is normally produced with high alloy casting. Thanks to the Hardox® steel wear bars on the cutting edges, you get cost savings, easier maintenance and longer service life.