Hydraulic SCRAP GRAPPLE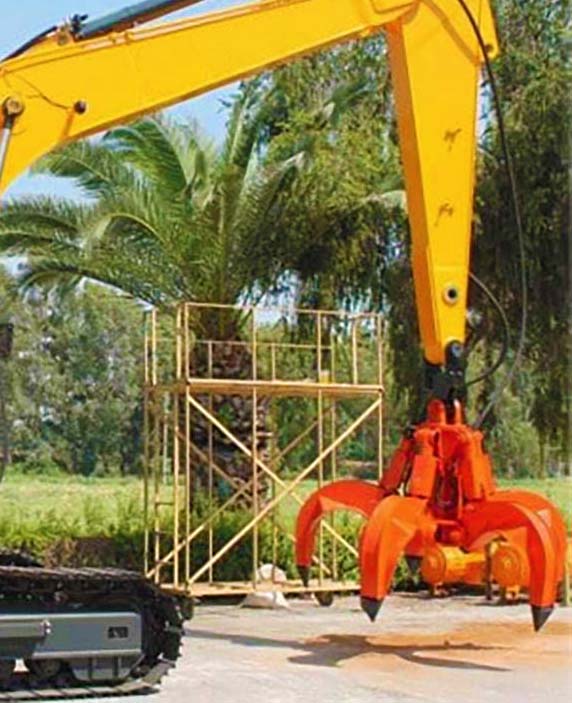 Excavator Scrap Grapple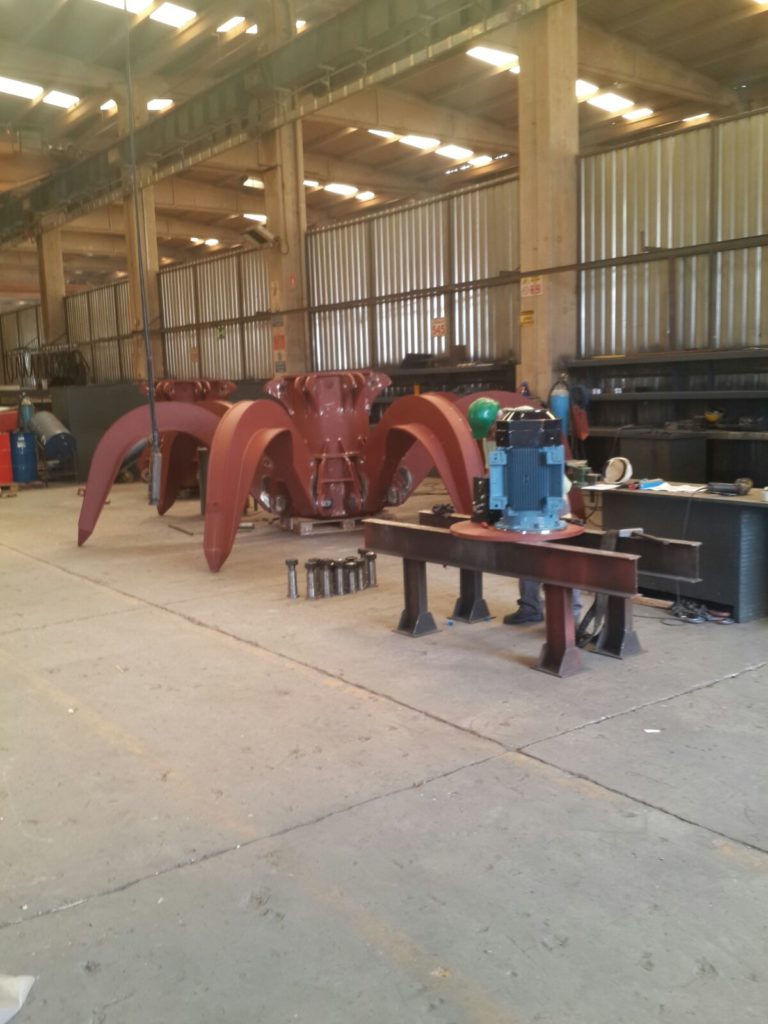 Polyp Handling and Compact Attachments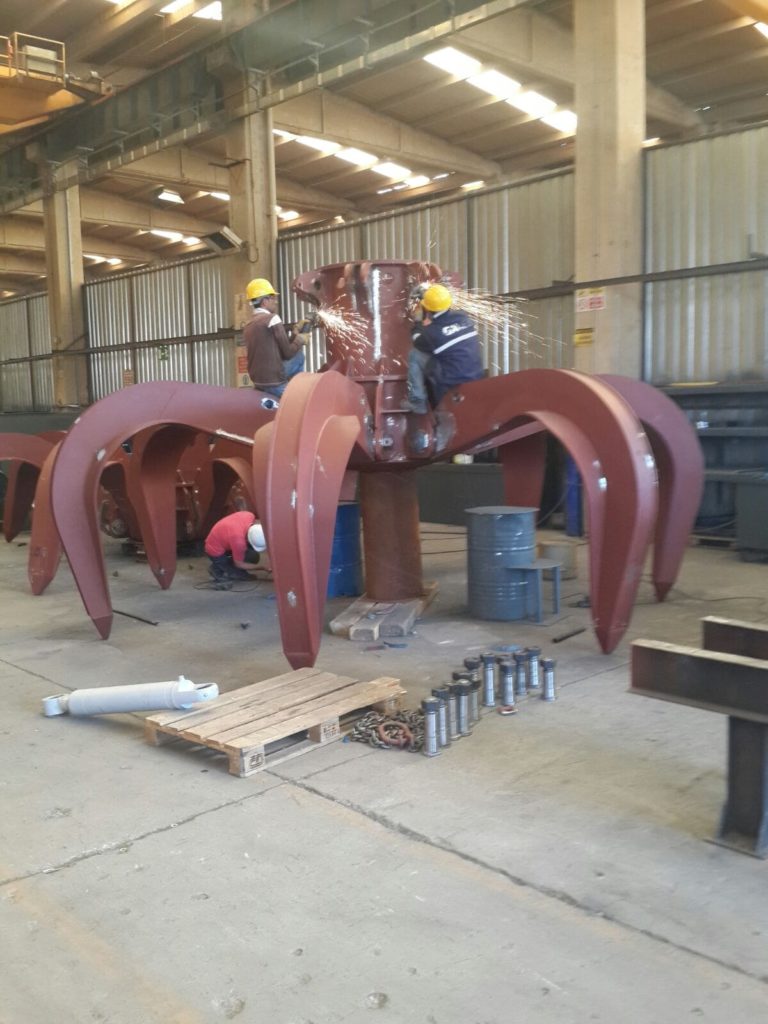 Scrap Polyp
Scrap Grapple Attachments for Skid Steer Loader
Polyp Attachments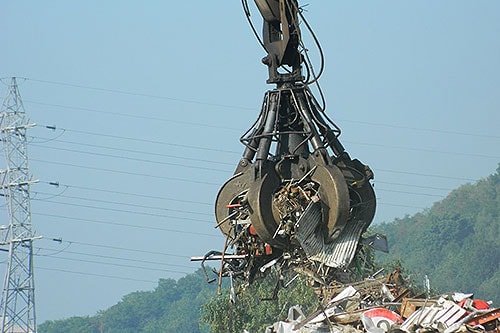 Polip Attachment is suitable for the transportation and collection of scrap and various materials. Thanks to its extremely compact conformation, Polyp grapples have great agility in loading and unloading operations. Its dimensions allow you to travel in total security. Equipped with fixed hook or hydraulic rotator, the polyp can also be mounted on mini excavators of 2 to 10 tons. The specially designed distribution block is well protected within the gripper body and allows you to easily work on the oil distribution system. The polyps are made of wear-resistant HARDOX materials.
The Polip Attachment is mainly designed for the transportation and collection of scrap and various materials. Thanks to the special fit of the teeth, this gripper is suitable for discharges and excavators. It also stands out with its high efficiency and versatility. All components that are subject to wear and mechanical seal stress, designed to withstand over time, are made of anti-wear HARDOX materials. Enriched with new technical and structural content that improves shape and function, the Polyp Attachment is equipped with a reverse positioned roller brake.
Maintenance operations are simplified by the shape of the housing and allow to minimize machine downtime.
Designed to complement various clamps for scrap handling and various materials, this lowered model is used in excavators and loaders to meet the needs of the most demanding customers. The structure is the same as other models with some special features: better performance, better aesthetic form thanks to the use of CNC machines to reduce the gaps between components during the opening and closing of the forks.
Polyp attachments are suitable hydraulic equipment for processing bulk materials: scrap, urban waste, industrial waste, machine shop refusals, rocks, paper, cardboard, plastic, wood and tires.
Compact version range, partially inserted into the buckets of the rollers to reduce the height;
Then the outer vertical cylinders have a gap fixed to the structure. Guards and guards prevent damage to pipes and cylinders.
Each polyp can be supplied with a spin device.
The shape of the teeth is optimized to facilitate penetration and collect as much material as possible.
While steelworks and rollers are made of high quality and durable materials, the parts exposed to wear are made of wear-resistant steel.
The best choice for the toughest applications.
The Galen polyp attachment is among the toughest grippers on the market today. The structural geometry and long arms of the forks provide tremendous clamping force. Bushes and pins are huge. The rollers are hydraulically padded. The solid end stops both in opening and closing, directing the most violent impacts in the solid frame. The assembly is very precise and accurate. The combination of these features makes this line suitable for the most modern and high-performance material processors.
Hydraulic padded cylinders
Cylinders and hydraulic components can operate up to a maximum pressure of 350 BAR. Both oil connections are at the top of the pipe as far as possible from the hand-held material. The cylinders are equipped with hydraulic cushioning, a device that slows down the end of the opening to protect the structure from impacts. It is supplied with a double ball joint and a waterproof shield for the coach, which protects the stick not only from scratches but also from dust and abrasive agents.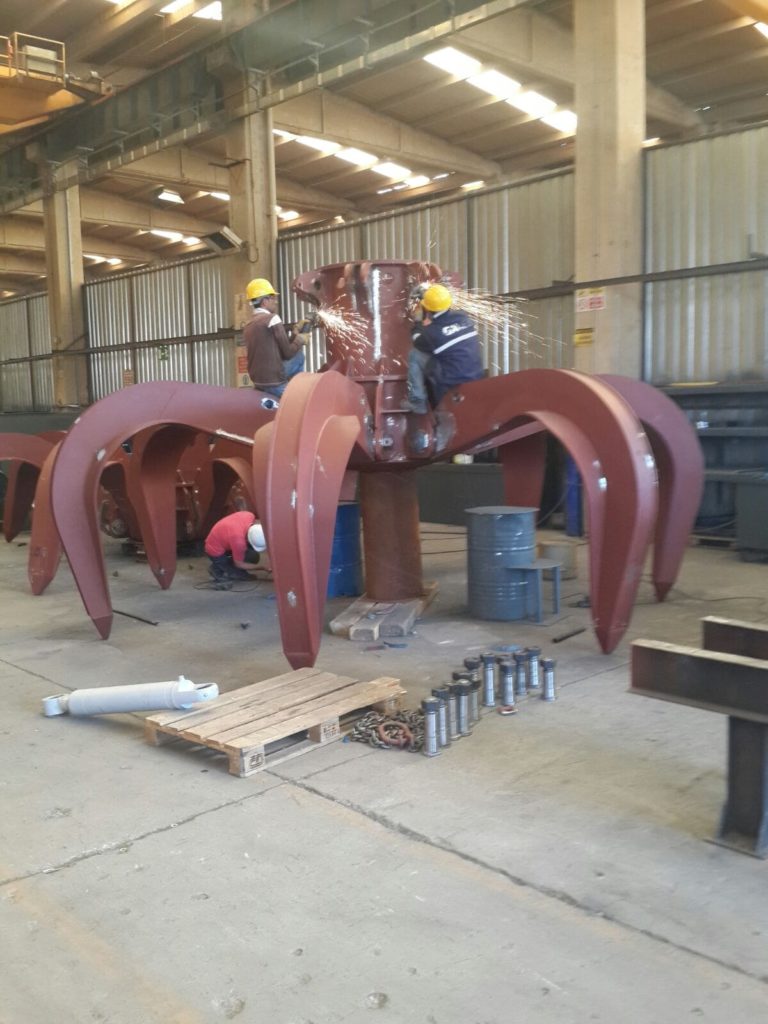 Special links.
Polyp attachments should be mounted on operating machines with a cardan connection. This section allows free swinging in four horizontal directions (called pendulum mounting). Idrobenne can produce and supply custom connections for any operating machine, such as truck cranes, excavators, material carriers and earthmoving equipment.Galen Attachments has a complete range that allows us to guarantee the best possible support for our customers.
Versatility
Polyp attachment are multi-prong gripping devices. Each fork is actuated with a double-acting hydraulic cylinder. For this, the jaws or teeth have a synchronous but independent opening and closing movement. The number of teeth ranges from four to six. This feature makes polyp clamps particularly suitable for the collection and processing of large quantities of bulk materials such as metal scrap, paper, tire drive, solid urban waste and firewood. They can be mounted on truck cranes, mini excavators, fixed cranes, hydraulic excavators and wheel loaders.
Different rotator options
Crane and excavator attachments can be equipped with a mechanical (free, 250 ° turn) or hydraulic (continuous return hydraulic motor) return device. Depending on the type of equipment, the rotator can be included in the main frame of the equipment or mounted on it. Idrobenne offers a wide range of high quality hydraulic rotators.
Experience in construction and reliability.
More than sixteen years of experience in the industry make the most modern technical design programs and careful assembly hydraulic equipment a reliable and safe product. Construction and tests are carried out by qualified and experienced staff. The design of the equipment is always «user friendly» for easy access during maintenance. All wear parts are easily accessible and easy to replace.
High quality components.
All products are manufactured using high tensile steel for structural parts, and wear plates (Hardox) are used for parts that come into contact with machined materials such as buckets, teeth and tips. Large diameter pins are made of special steel hardened under heat treatment. Bushes are provided with an internal spiral for grease distribution.
Polyp grapple for wood
Every product we produce is created in accordance with customer requests. We produce polpy attachments suitable for wood and timber. Polyp grapple for wood production is offered to you at the highest quality.