It is the type of excavator attachment used in the transport and loading of logs and timber.
We have the production options of rotator and rotating linkage for timber attachments.
The area of use of such timber attachments is designed and manufactured by Galen Group Engineers taking into account all kinds of machine features and clients' demands.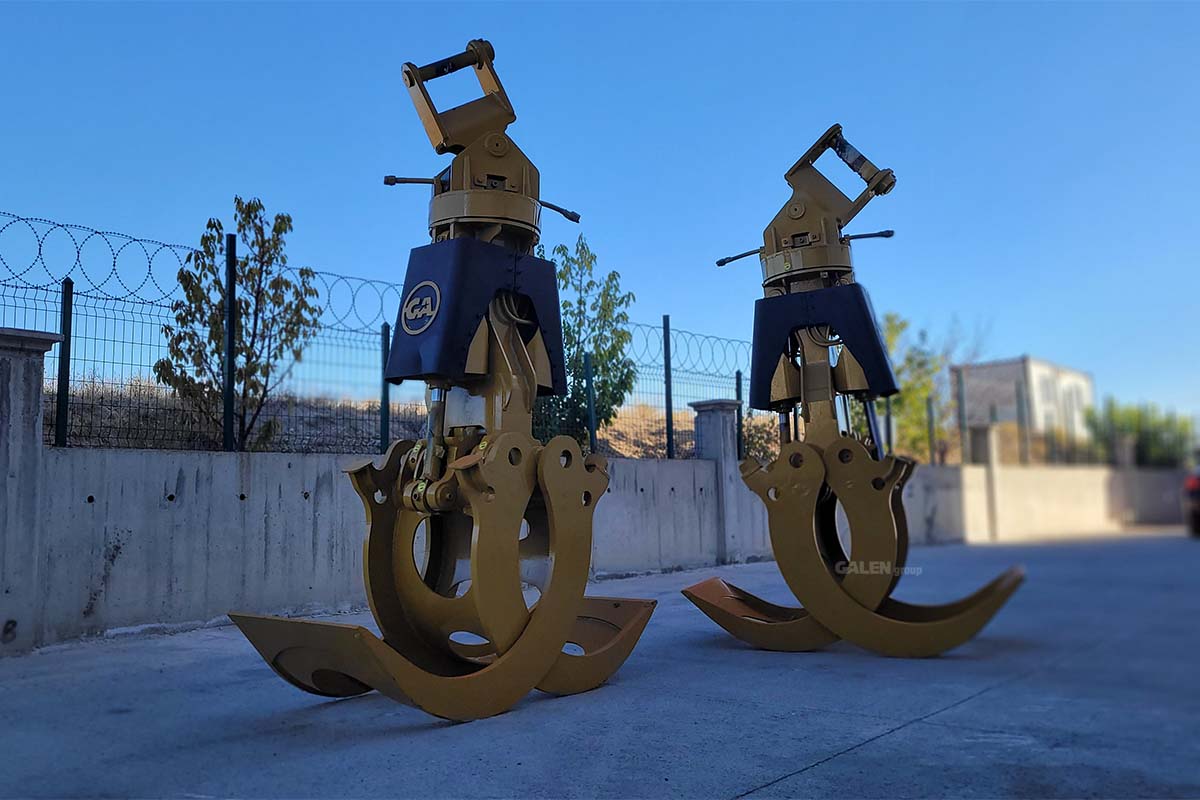 Timber Grab with appropriate grabbing power, working in the safest conditions. Galen Grabs has an opening range from 1 [m] a 2 [m] and covers all load grabbing capacities from 1000 kg to 10000 kg, with the possibility to install both flanged and shaft rotators. All of our grabs are made with Hardox, a special wear-resistant, high-tension steel.