A hydraulic hammer, also referred to as a hydraulic breaker, is a highly potent attachment utilized for the purpose of breaking and demolishing tough materials such as concrete, rock, and asphalt. This remarkable tool is typically installed on heavy machinery like excavators or skid steers, and it operates by utilizing hydraulic pressure to deliver forceful and impactful blows. The hydraulic breaker finds widespread application in various sectors including construction, mining, and demolition projects, as it offers efficient and precise breaking capabilities. Its adaptability and productivity make it a valuable asset on any worksite, with a range of sizes and models available to cater to specific job requirements.
In our manufacturing process, we do not produce the entire hydraulic breaker from scratch. The internal components are sourced from South Korea, while we focus on producing the outer body of the breaker. This approach enables us to reduce costs without compromising on the overall quality and performance of the product. By manufacturing the external components in-house, we can ensure a cost-effective solution while maintaining the necessary durability and functionality of the hydraulic breaker.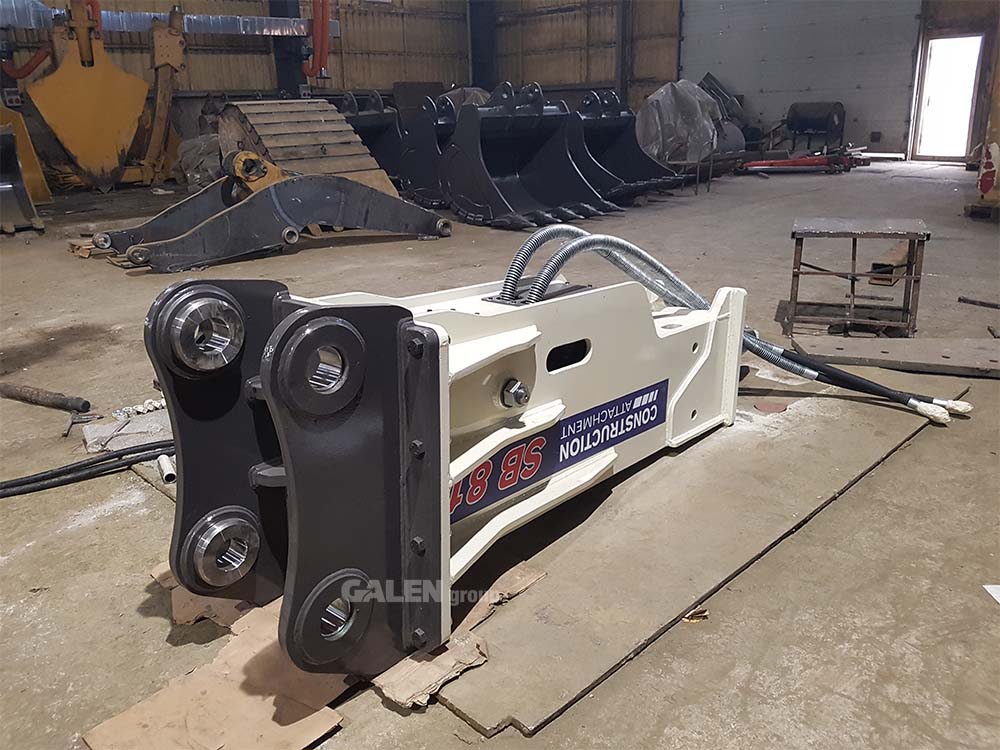 CONTINUOUS POWER, DURABILITY AND CRUSHER POWER
Whatever the task, Galen Hydraulic Breaker delivers impressive results. With outstanding impact energy, two-speed control and a wide range of working tools, Galen Hydraulic Breakers offers flexibility and a customized solution for every application. Every detail of the Galen Hydraulic Breaker is designed to work in harmony with your Galen machine, and our breakers are supplied as an all-in-one package, directly including hoses, brackets and tools, so you can start working directly.
A Hydraulic Breaker is an attachment designed to break the earth and shatter rocks into smaller, more manageable fragments. Hydraulic breakers are generally attached to an excavator, and they may often compliment the use of a crusher attachment to downsize rocks that are too big for the crusher to break. Commonly used in the mining, demolition and landscaping fields; rock breakers can assist in a number of applications, such as rock excavating without the use of blasting, or secondary rock crushing.
These hydraulic breakers;
According to the working weight,
According to the amount of oil flow,
According to the working pressure,
According to the number of impacts,
Depending on the diameter of the tip and carrier.
Hydraulic Breaker is ideal for light crushing jobs with its compact, light and strong structure. It is the most suitable solution for builders and earthmovers with its smooth long working life and low maintenance costs.
With its strong chassis structure, high hitting power, smooth long working life and low maintenance costs, it is the ideal solution for mining operations and heavy-duty services.
Hydraulic Crushers produced for bigger and stronger jobs. It is designed to withstand high performance and heavy working conditions.