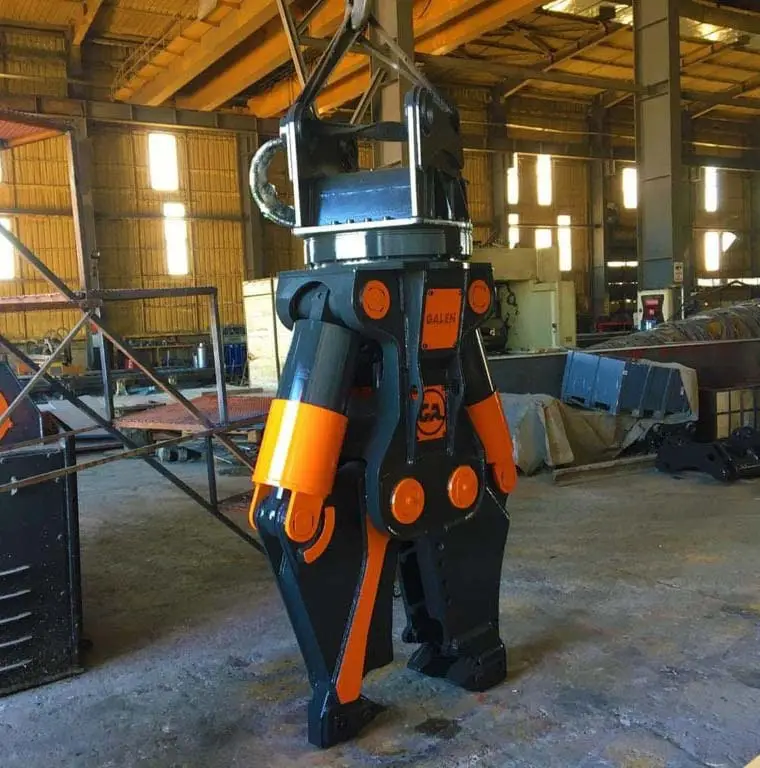 Concrete Pulverizer For Excavator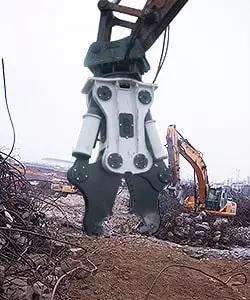 Hydraulic Shear For Demolition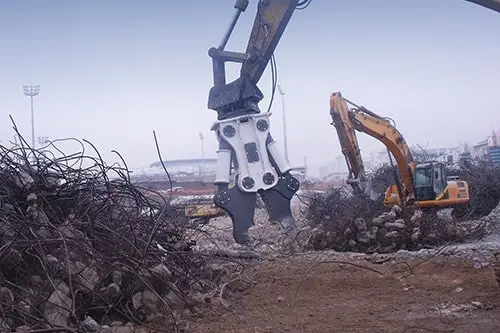 Hydraulic Shears For Excavators
Excavator Pulverizer Attachments
Pulverizer Excavator Attachment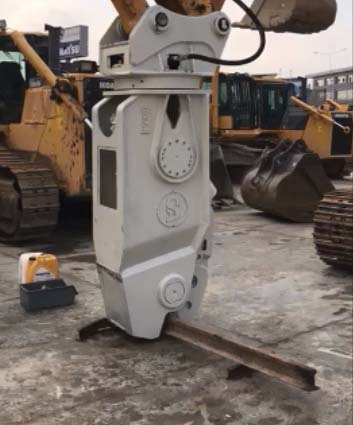 Hydraulic Shear Cutter For Excavator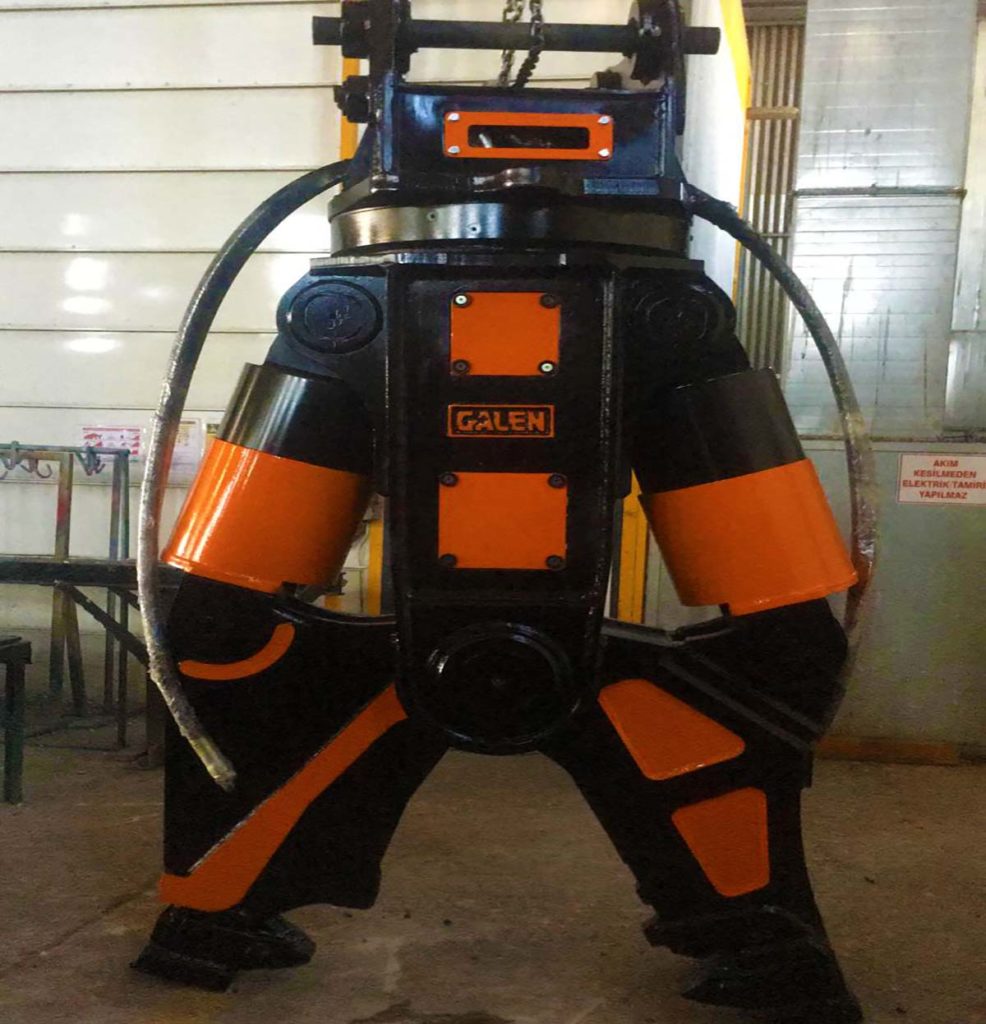 Pulverizer Attachment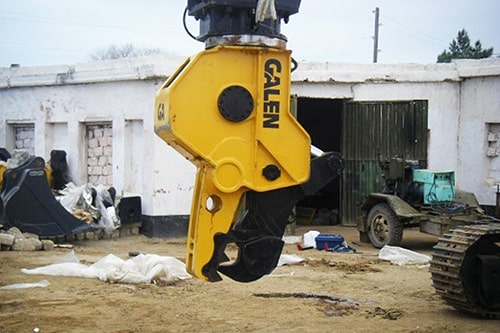 Concrete Pulverizer For Excavator
Concrete Pulverizer For Excavator
Concrete Pulverizer For Excavator

Pulverizer Attachment Active Working Videos On The Field
Galen Group Pulverizer are ideal excavator attachments for demolishing and recycling concrete material from a wide variety of industries and applications. This type of excavator equipment can be used for both primary and secondary demolition projects.
 The blades can be kept sharp by sanding twice a day.
The entire structure, including the blades, is made of Hardox material.
It is not recommended to use for piano wire, 300mm H profile, rock, concrete, steel rope, chilled steel that are difficult to cut and can damage.
Fixed and free rotation type is available.
Demolition Shear outstanding strength / weight ratio
The speed booster system guarantees fast working cycles.
Pulverizer steel cutting blades in the throat with four usable sides.
Heavy duty planetary gearbox provides precise and accurate rotation.
For effective replacement of worn or damaged teet bolted teeth reduce downtime.
Desigh to increase jaw size and special blade efficiency. The entire series of hydraulic shears can be quick and convenient to replace the blade, reduce machine downtime and optimize efficiency;
Strong hydraulic cylinders reinforced jaw mouth closing force, then can cut the most hardened steel;
Pulverizer the series of hydraulic shears are made of high grade steel to ensure maximum strength and best wear resistance of the tool;
Waterproof and corrosion resistant design;
Fully enclosed steel structure designed to eliminate or reduce any bending or twisting.
The pulverizer is the ideal backhoe attachment for the fixed head hydraulic concrete pulverizer.These very powerful fixed head breakers are perfect for top-down and secondary demolition. They facilitate the disposal and recycling of the concrete by separating the rod from the concrete again. Pulverizer have a compact truss mounting cylinder design with 360 degree maneuverability. Made of high quality wear-resistant materials, it is very strong, durable and reliable.
Lightweight design
Strong breaking force
Single cylinder system for easy use
High strength and wear resistant materials
Pulverizer simple setup; instead of normal bucket pins, the back support welds to the underside of the bucket bar.Simple, safe, almost silent operation.It recovers recyclable materials from steel reinforced concrete.No additional hose or valve is required.Pulverizers are excavator attachments designed to quickly and safely demolish construction structures without damaging other surrounding structures. The Pulverizer Attachment easily washes structures by applying at least 95 tons of pressure to the columns and beams between its two claws.Excavator Pulverizer Attachments are designed by Galen Group engineers according to excavator types and the demands of our customers and manufactured in a way that our customers can use safely.
If you need extra cutting power for processing scrap or carrying out tough demolitions, look no further than a new set of hydraulic shears. Hydraulic Shear For Excavators are built with the highest quality to optimize the productivity and cost-effectiveness of the shear/excavator system. This will minimize both your downtime and maintenance.
Our hydraulic shears also feature:
360-degree rotator for optimal cutting positions
Long-lasting quality with minimal maintenance necessary
Easier replacement and exchange of cutters
Added power and cutting efficiency
With their increased strength and cutting efficiency, our excavator hydraulic sheers are more than capable of demolishing steel structures and processing large quantities of scrap metal. You'll have no problem demolishing H or I beams in a single process with these hydraulic shears for excavators.