Shovel Mine Buckets are designed by Galen Group Engineers taking into account all the requirements of the machines and their application areas.The Shovel Bucket is equipped with extremely high quality components and structural steels with a complete and customized wear-resistant package to ensure absolute longevity, reduce maintenance costs and limit downtime.
Our highly experienced team warns our clients against quick wear, which is the most inevitable problem in the minefields, and advises our clients for suitable GET parts and wear plates.The convex back wall shape increases potential payload volume and increases efficiency, reducing material discharge time.
We use the most suitable products in the required areas carefully to prolong the life of the bucket and protect it against wearing.The overall construction steel of the bucket is Weldox 700, but also all wear plates and main body plate are chosen from hardness intervals ranging from 400 HB to 700 HB.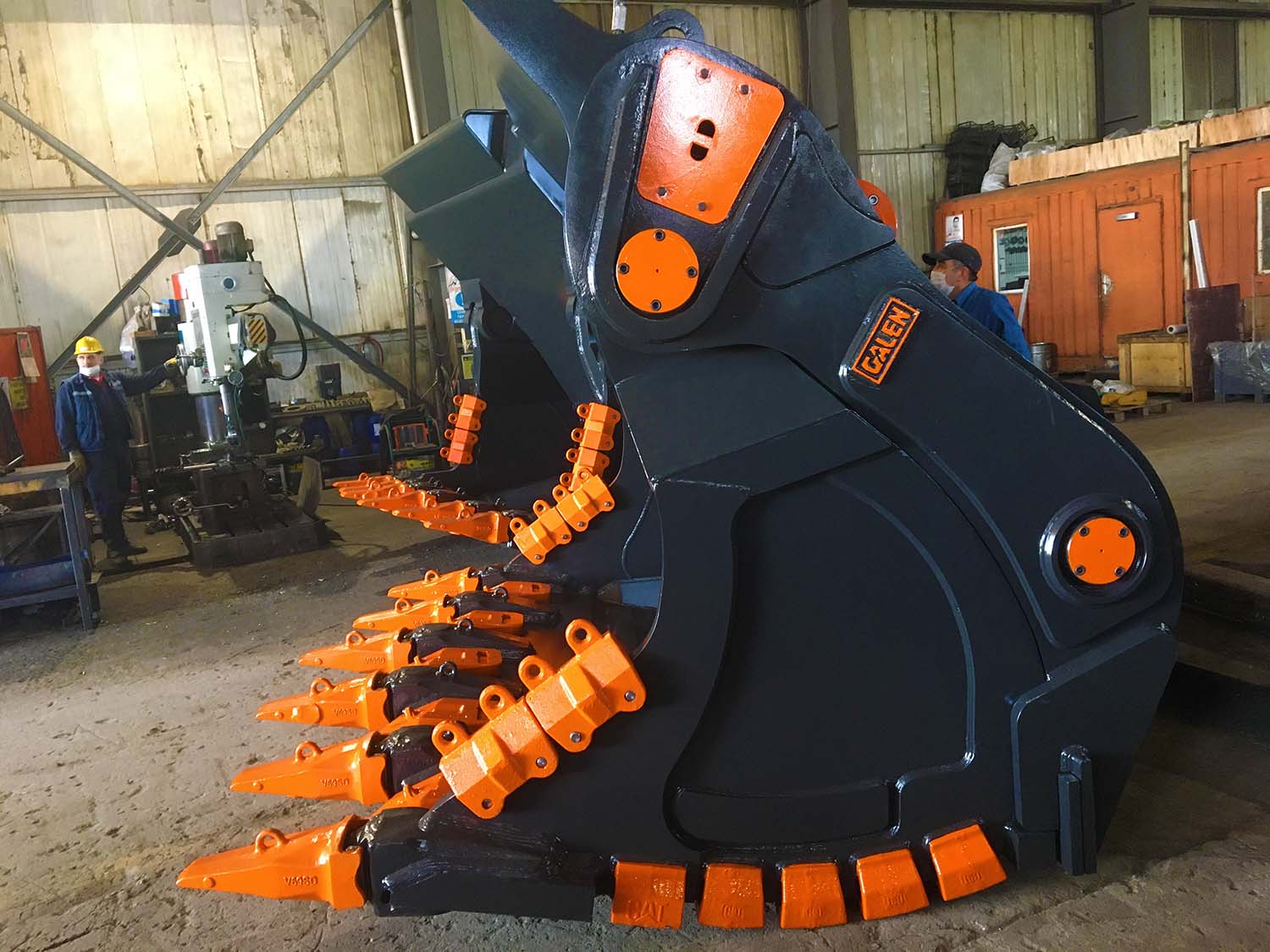 Shovel bucket widely used for extraction and loading of raw materials in quarries and open pit mines for machines from 80 to 500 tons. The Shovel Bucket profile is optimized to achieve the best possible filling factor and shorter material loading and unloading time to ensure the customer operator moves more tone per hour at the lowest cost.
A power shovel bucket (also known as electric rope shovel or electric mining shovel) is usually powered by electricity and digging fragmented rocks for mineral extraction. A shovel bucket receives a powerful blow while digging, swinging and crashing in repeated loops.
The cutting edge of the shovel bucket is normally produced with high alloy casting. Thanks to the Hardox® steel wear bars on the cutting edges, you get cost savings, easier maintenance and longer service life.