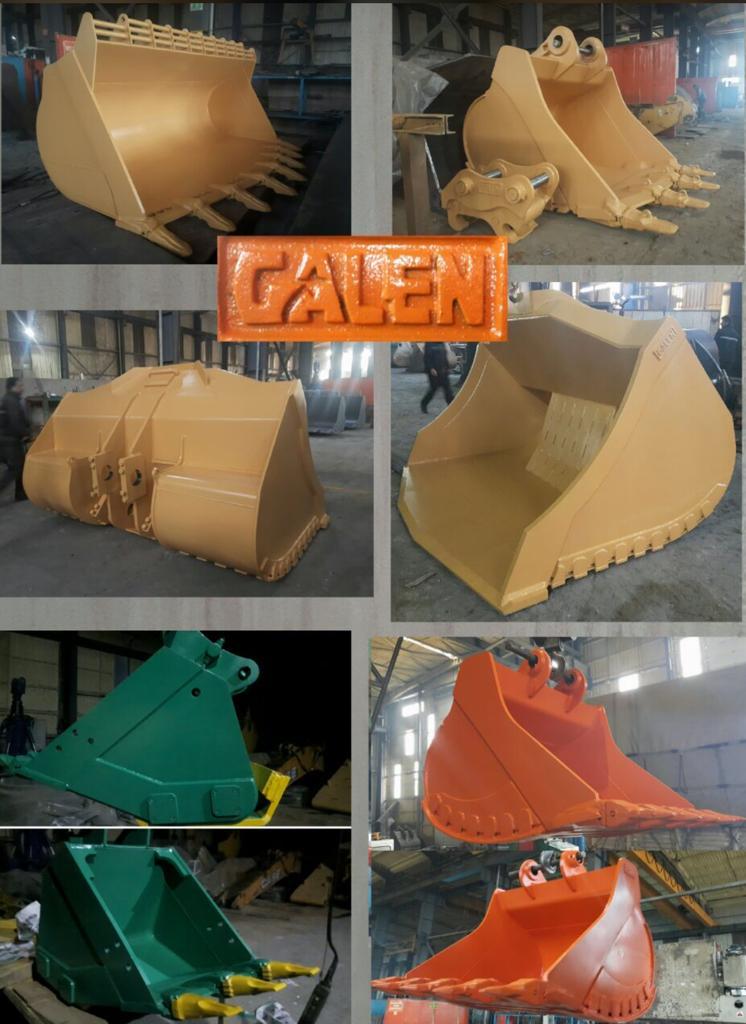 Main company profile is bucket design and manufacture for excavators, loaders, backhoe-loaders and mini loaders.
Our manufacturing capability enables to produce buckets of various applications with capacity from 0,1 m3 to 50m3.
Buckets are "GALEN" labelled and have already showed an excellent performance among both Turkish and foreign clients. Annual output is more than 1000 buckets!
Dredging Boom-Arm
Special design for water applications.It creates more depth for channels, rivers and harbors than is naturally available.A dipper dredge is essentially a power shovel mounted on a barge for marine use. A grab, or clamshell, dredge lowers, closes, and raises a single bucket by means of flexible cables. In operation the bucket is dropped to the bottom, where it bites because of its weight and the action of the bucket-closing mechanism.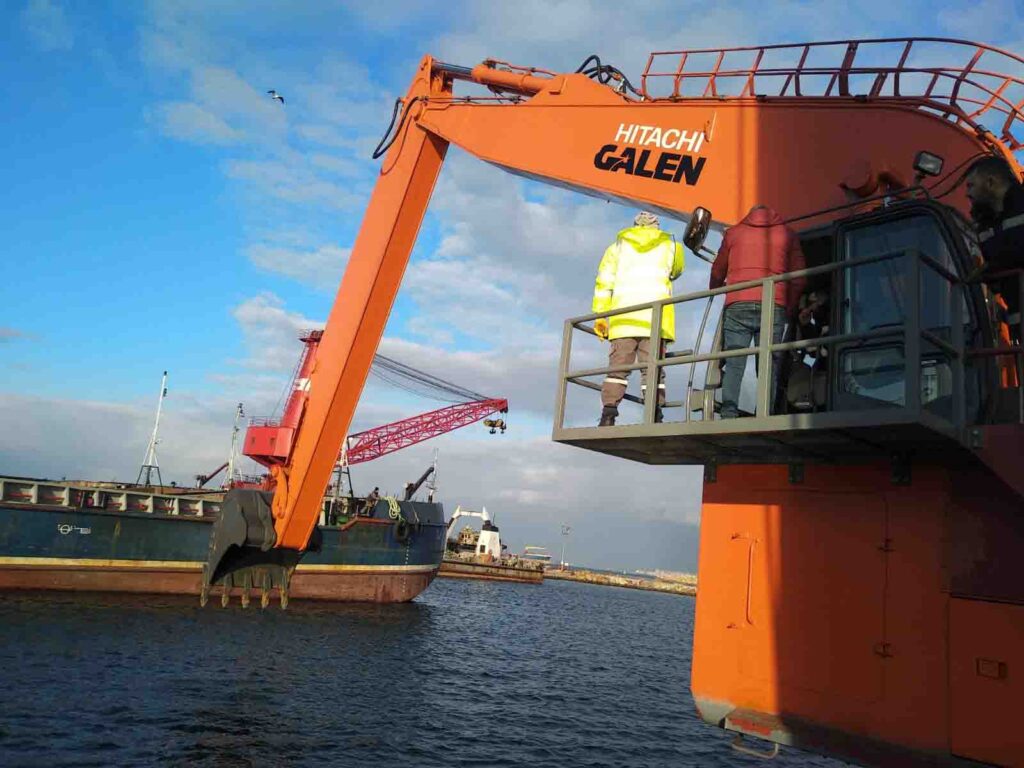 Galen Group provides wear solutions for mining, infrastructure development and other challenging industrial wear applications. We produce Ground Engaging Tools (GET), highly-engineered lip and tooth systems for hydraulic machines, buckets, truck bodies, underground mining drums, crusher parts, scrap recycling hammers, and dragline rigging in our OWN factory. All kinds of attachments are being renovated at the factory.
Dragline Bucket
The harder the conditions are, the greater GALEN's advantages are. Dragline buckets normally reveal GALEN's advantages in coal mining and other surface mining.By using Hardox material, we reduce the weight of the bucket, extend the service life and increase our quality.
Galen Group makes a point of not just meeting industry standards but exceeding them. Our heavy equipment attachments are built to last, and that not only saves you money but also makes your job, and your life, a little easier.We have strict and high efficient QC procedures for quality control. With 100 percent in-house manufacturing, we control the every stages of products from start to finish, which means we can guarantee your satisfaction.We attach great importance to quality control and testing. Separate tests are performed by our expert team during the manufacturing period and at the end of manufacturing.Galen Group employees reflect their satisfaction in the compatible work environment created. The high average duration of staffing affects the quality of work positively by contributing to the gathering and accumulation of experience and concentration in the company. In addition to this, a business culture which will reduce the amount of mistakes in the design of new products is created as well.In this case, it reduces the cost on the production of the attachments, and our employees ensure that the attachments are produced at each stage of the production by confirming the quality.
Underwater Clamshell
We can produce all types of grap attachments.Galen Group designs and builds high performance clamshell buckets and grapples that meet and exceed strict standards. We also offer quality rebuilds for all buckets regardless of make, model or manufacturer.
During its lifetime, on the road, each car produces another 1.3 billion cubic yards of polluted air and scatters an additional 40 pounds of worn tire particles, brake debris and worn road surface into the atmosphere.
Bicycling significantly reduces transportation emissions while also reducing traffic congestion and the need for petroleum. Moreover, cycling is so beneficial for the human health.
Shovel Bucket
Shovel bucket widely used for extraction and loading of raw materials in quarries and open pit mines for machines from 80 to 500 tons. The Shovel Bucket profile is optimized to achieve the best possible filling factor and shorter material loading and unloading time to ensure the customer operator moves more tone per hour at the lowest cost.